WINDOW TYPE STRIPS (User Updatable)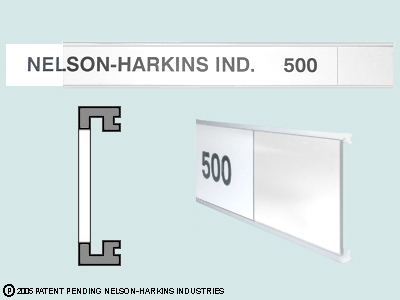 Our unique, ONE-PIECE design Window Type Strips are white, with a clear acrylic 'window' face. These strips stack vertically and are 1/8" thick. These strips allow for self updating by insertion of paper inserts.
Available lengths:
10" - 13" - 15" - 18"
Custom lengths are available up to 36"
Available heights:
5/8" (for 1/2" insert)
1 5/8" (for 1 1/2" insert)
Please contact customer service at namestrips@sbcglobal.net for pricing or additional details.